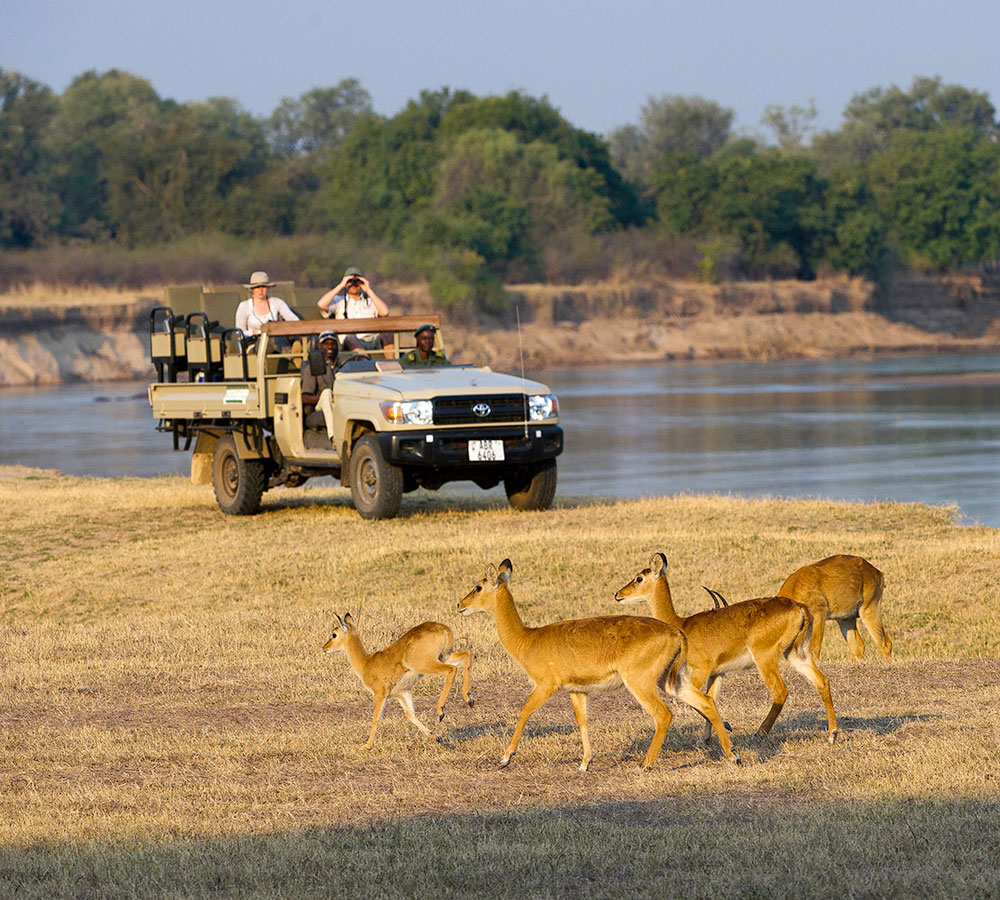 Walking and Driving Safaris
For most of the year, depending on the weather, we are able to offer walking safaris. These are a fascinating, more detailed view of the park ecology and of the wildlife. It is also a chance to dive more deeply into dung, or ultimately, to track game on foot either using spoor or with a little help from birds and animals who 'alarm' in the presence of predators. Walks last three to four hours and are commonly taken in the morning when it's cooler. We also offer a drive/walk combination of a two-hour walk with a two-hour drive.
Our morning drives leave camp at 06h00 and last for at least four hours. Night drives depart at 16h00 and return at around 20h10 when the national park is closed to all vehicles. We use a fully-equipped 4x4 Toyota Land Cruiser with radio so they are in contact with Flatdogs in case of emergency. Private self-drive vehicles may enter the park from 06h00 to 18h00 daily.