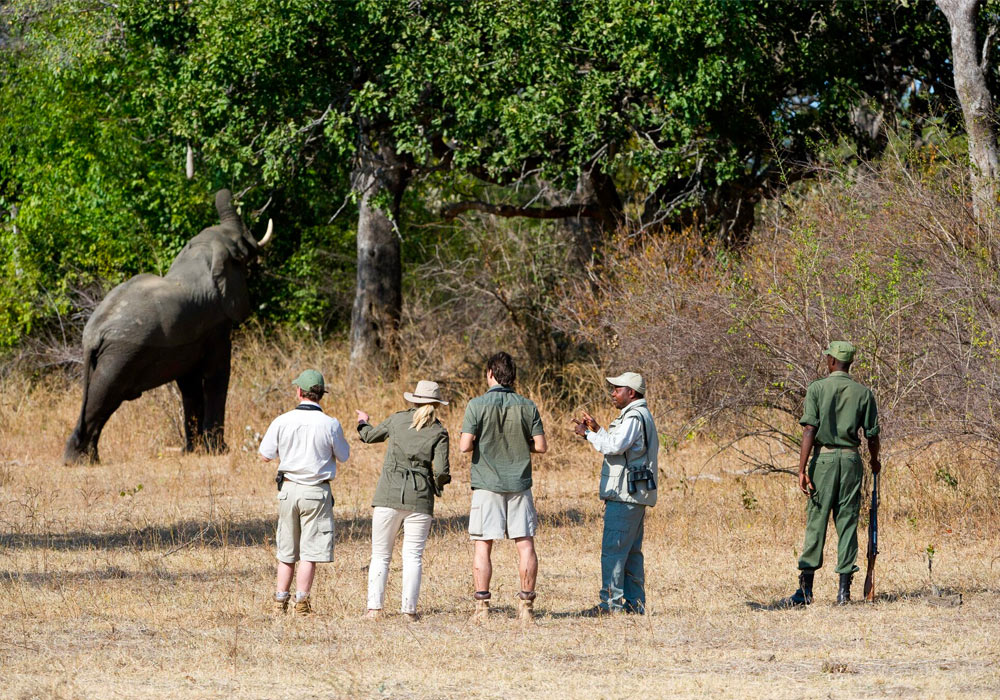 Our Safaris
Safari activities are taken in the same game-viewing areas as other lodges in the Luangwa, and although we are not actually inside the park itself we are as close as it's possible to be to it! We have decided that we would prefer more people to be able to experience the magic of the Luangwa Valley, so we try to keep prices down and therefore attract a better class of person to enjoy our Safaris!
We have made Flatdogs the most 'family friendly' camp in the Luangwa. This means we have a pool, plenty of space for children and a children's menu in the restaurant at children's chow times. Children are not merely tolerated at Flatdogs….. we actually like having them! A nanny/watchman service is also available for when it's grown ups' playtime.
At Flatdogs we aim to offer a little piece of the true Africa with a few of the more useful inventions of the modern world! But don't panic – we are blessed with lots of room so if you prefer to listen to the sounds of the wild, you can. Flatdogs is all about the freedom of choice!